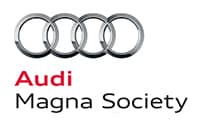 Audi Magna Society Award
McKenna Audi has been awarded with the Audi Magna Society Award 2016. Winners rank among the most outstanding Audi retailers in the U.S. in terms of Audi customer service and business performance.
Audi established the Magna Society to recognize the U.S. dealerships that go above and beyond the standard business objectives and sales targets. To earn the award last year, McKenna Audi provided exceptional customer service while growing sales volume. 
We at McKenna know that customer satisfaction plays a vital role in our business and are appreciative of our customers' praise and continued patronage. It is our goal to be our customer's life-long provider of premium automotive products and services and we are striving to build lifetime customer relationships.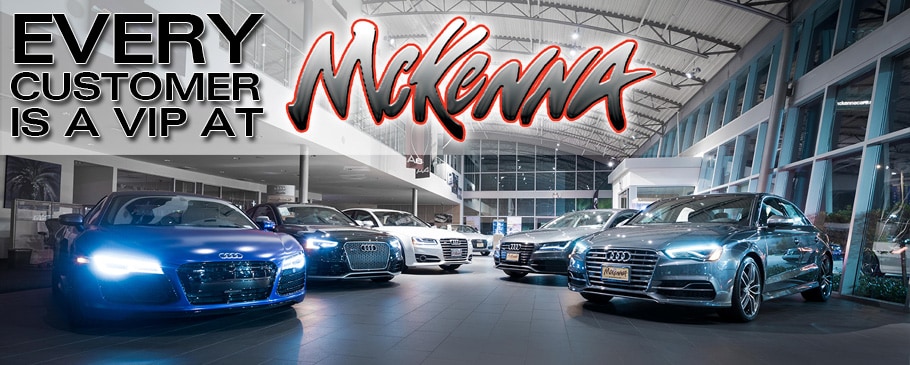 McKenna Audi is pleased to be the premier 
Audi dealer in Southern California. 
Why Buy McKenna?

 Our state-of-the-art dealership is
located
 30 
       minutes 
from anywhere in the LA and OC area.

 Complimentary car washes
.

 McKenna Audi is family-owned and understands 
       the 
importance of treating our customers the 
       way we
would like to be treated.

 Take advantage of our convenient free WiFi and 
Quattro Cafe while our highly trained 

 No time to wait in our beautiful dealership? Whether you have an A3 or an R8, we 
offer free
flatbed pickup and delivery for any scheduled service or repair. 

 We offer a variety of
vehicle protection plans
, from excess wear protection for leased vehicles 
       to 
appearance guard plans to keep your Audi free of minor dents and scratches. 

 McKenna
will not
be undersold, we will beat any bonafide offer.
About McKenna Audi, Proudly Supplying New Audi Models near Los Angeles, California
Whether you're from Los Angeles, Norwalk, Long Beach, Cerritos or anywhere in between, you can rest assured that when you shop for a new or used Audi, you're shopping for quality and reliability, no matter which model appeals to you.
Qualifying for a loan or Audi lease couldn't be easier with our on-site financial enthusiasts at your back. We know all of the ins and outs of finding quality financing solutions, and that means you can spend less time going over paperwork and more time enjoying your new car.
Once you're behind the wheel as an owner, McKenna Audi continues to support your driving needs through our onsite service center. Our team is well-versed in everything automotive and utilizes the latest Audi parts, so you can count on solid routine maintenance and timely repairs when they're needed.
When you can come to McKenna Audi, you can have your Audi wishes granted. And let's face it: you deserve nothing less. Located on 10850 Firestone Boulevard in Norwalk, California, we know our job isn't finished until you're completely satisfied.